At the moment I have three roborovski hamsters, a cat and a tortoise. I'm considering getting some mice, but nothing definite yet...
The hamsters are called Steve, Patrick and Jeff and I have had them for maybe six weeks now. Patrick is a lot more laid-back than the other two and Jeff is by far the most skittish. They live in my bedroom (cat-proof!) and make a dreadful racket at night, teehee.
Patrick being small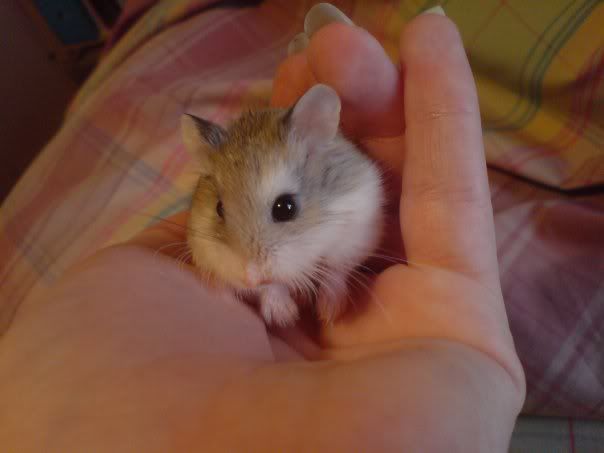 The three of them together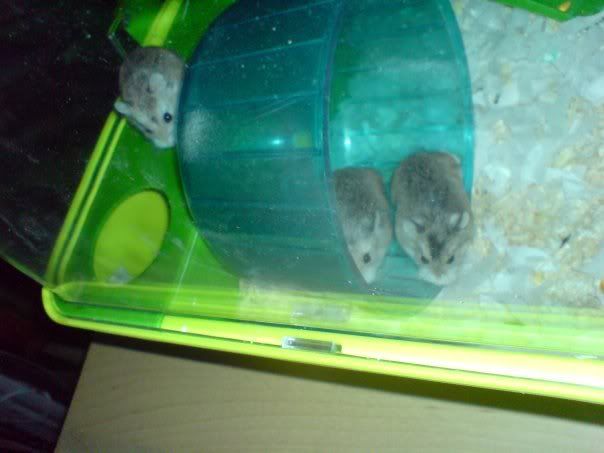 Cooperation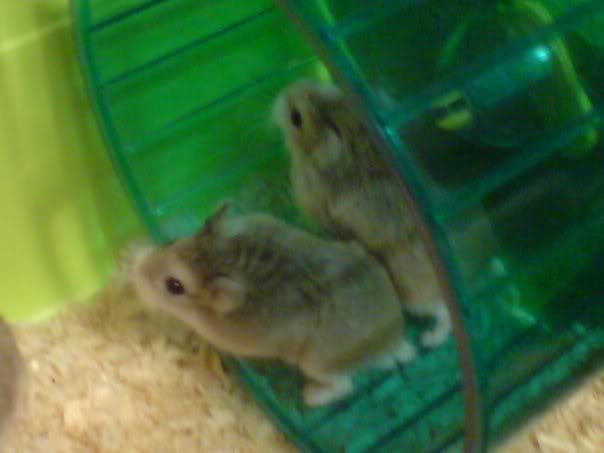 The cat is called Pippa. We've had her 14 years now. She was nearly two when we got her. She'd been found as a stray and taken in by a couple who took in cats to re-home. She's tame, but not really house-trained and prefers to live outside, just coming in to eat or if the weather's really grim. She kills a lot: shrews, mice, rabbits, moles, rats (she's not a big cat either), but she's always left our pets alone. Used to have a rabbit, whom Pippa never tried to harm, and she leaves the ducks alone and the same for all the other poultry we've had.
Pippa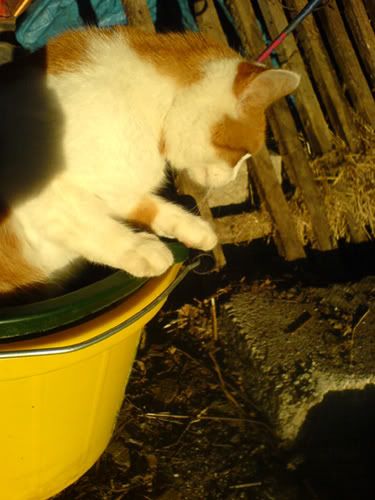 The tortoise is called Tammy. My brother got her (? - we were told by one vet it was male and by another that it was female) from an elderly lady who felt she could no longer look after her. As far as I know, the lady had had Tammy for almost 50 years and was very sad to see her go. My brother now lives in a 5th storey flat, so the tortoise is here at the moment until he's living somewhere more suitable. We have wire all round the edge of the garden, so during the summer she just potters about out there at her own pace.
Tammy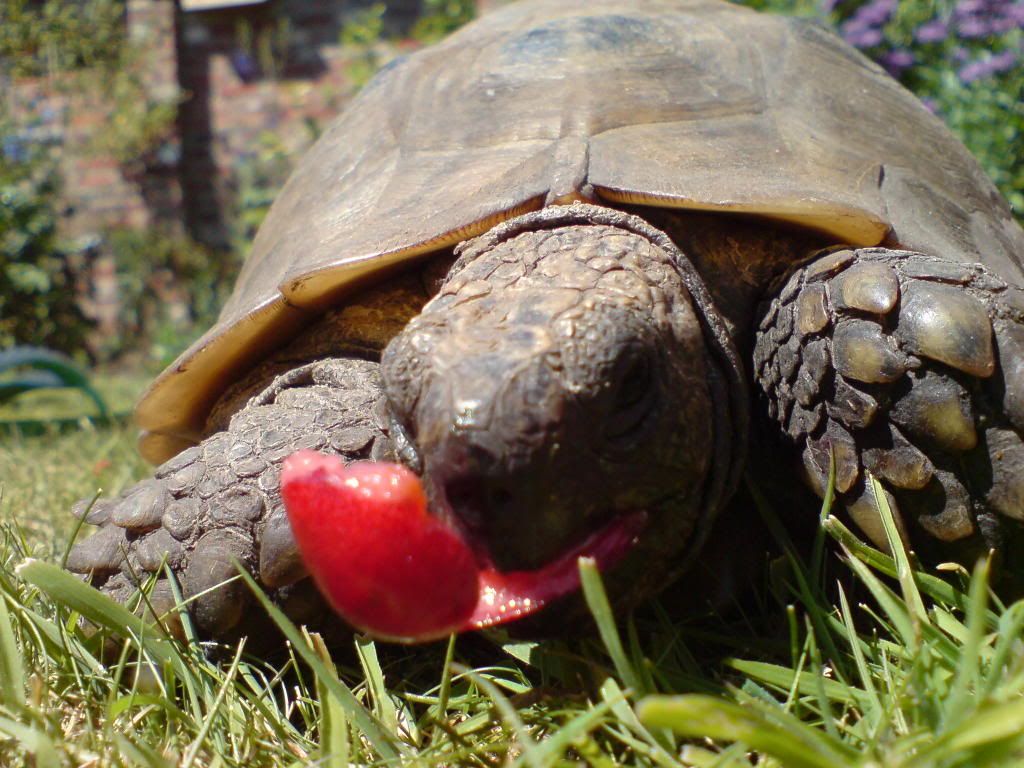 My dad also has a couple of ducks (all the ducks got killed by foxes while sitting last year, so there are just two drakes now) and some doves. There are also geese nesting on the pond at the moment, but they just turned up one day and will probably leave again once the goslings are big enough.